XT60PW Power Connectors Set of Male & Female
Make sure to check out all of our Products!
Made by AMASS, they make reliable connectors, that's the name you can trust. A new generation of model plug patent products, a female end for the battery and a male end for the charger. The design of the jacket's rear concave can make the shrink tube inserted more deeply to protect joints from water vapor and easy to solder. Precision molds processing, connect closely without any gaps, well leakproofness. Clear "+"-" sign, new style housing, and groove slot design look more beautiful making the connection stronger and avoiding any mistakes. Non-slip insulator, easy to connect.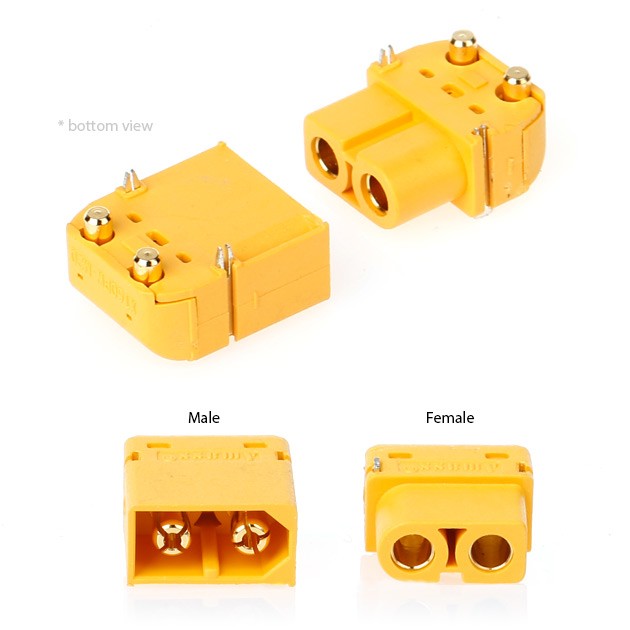 Brand: Amass
Item No: XT60PW
Body Material: Gold-plated copper
Internal Material: PA
Internal Resistance: 0.50Ω
Max. RC/MC: 30A/60A
Rated voltage: DC500V
Temperature Resistance: -20°C~120°C
Recommend Use: 1000 times
Recommend Cable Spec.: PCB