Forever Tubes by Brain3D
Protect your RX Antennas with these Forever Tubes by Brain3D. You receive two 5.5″ inch tubes of the color of your choice, and 2 black caps as well with each pack. Cut the tube into the sizes you need, and these Forever Tubes can last you a long time! These antenna protectors are different from the rest of the market by being able to flex and bend while retaining their strength. Available in a variety of colors to match whatever you need.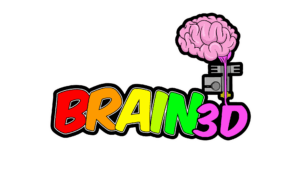 Official Brain3D Product. Brain3D specializes in 3D printed Parts for mini quads and RC helis.The best 3D Printed parts for your quad on the market!
Other Brain3D 3D Printed Quad Parts
Package Includes:
2x 5.5″ RX Antenna Protector Tubes
2x Black Caps