BetaFPV Meteor75 Whoop Quadcopter
The BetaFPV Meteor75 is the first generation whoop powered by a brand-new BT2.0 connector 450mAh battery. The BT2.0 connector effectively decreases internal connector resistance for a much better discharge performance compare with the initial PH2.0 connector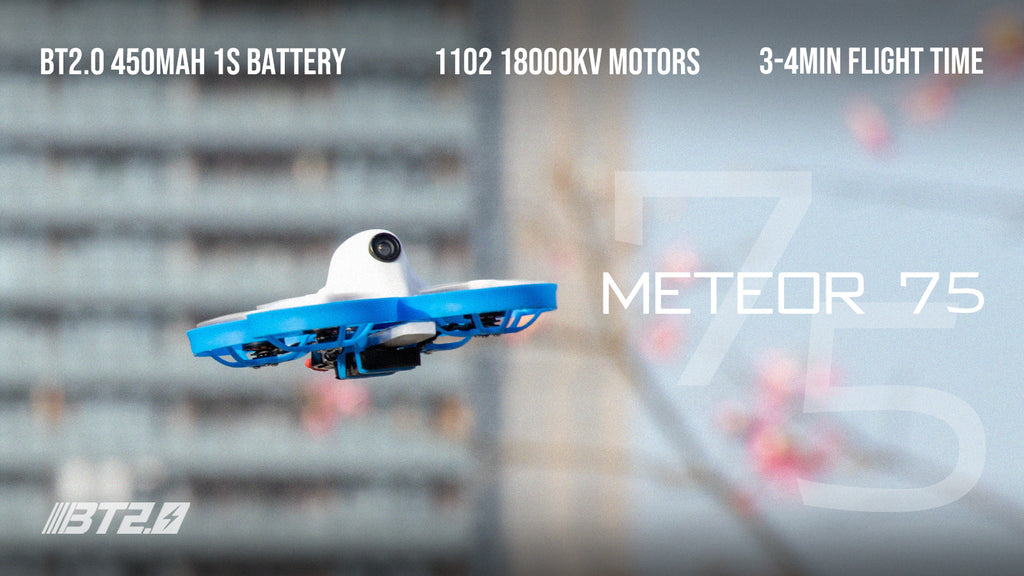 ELRS 2.4G Version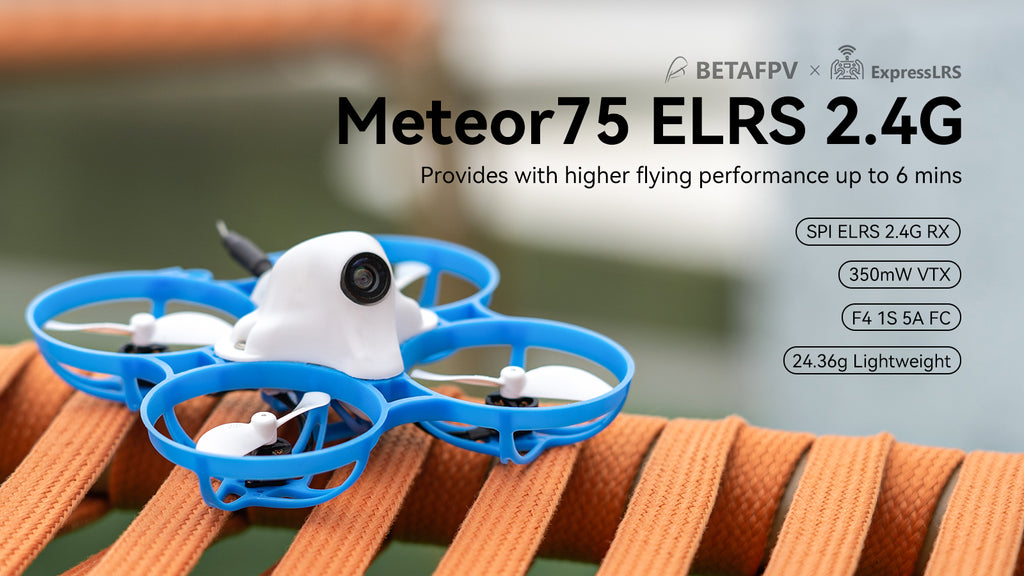 How to Bind with Betaflight FC with SPI ExpressLRS Receiver.
TBS Crossfire Version
The TBS Crossfire Nano receiver with minimal T Crossfire antenna is available on the Meteor series for all CRSF users. This specific variation is only designed to be small, light, and easy to use.
This antenna is designed by Michael Anderson, produced by FPVCycle and manufactured by TBS. Know more about this antenna.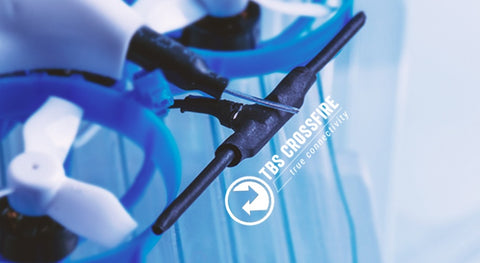 Bullet Point
Meteor75 is the first generation whoop powered by a brand-new BT2.0 connector 450mAh battery. The BT2.0 connector effectively decreases internal connector resistance for a much better discharge performance compare with the initial PH2.0 connector
The power system uses the latest 1102 18000KV motors and 40mm 3-blade props, which provides pilots a stronger experience of a powerful indoor and outdoor flight

1102-18000KV motors paired with durable ball bearings for increasing flight time/performance and low maintenance, while it adopts PCB connector to allow you repair it easier once it's disconnected

Flight controller pre-soldered the BT2.0 cable, which can provide a more stable and powerful 9A continuous current

Comes with an injection molding canopy, more durable and weighs only 1.5g

The package comes with BT2.0 450mAh 1S lipo and BT2.0-PH2.0 adapter cable. The adapter cable is convenient for charging BT2.0 battery with your stock PH2.0 charger.
Specification
Item: Meteor75 Brushless Whoop Quadcopter
FC&ESC: F4 1S AIO FC / F4 1S 5A FC (ELRS 2.4G)
Frame: Meteor75 Frame
Motors: 0802SE 19500KV Motor (only for ELRS 2.4G version)
Props: 40mm 2-Blade Propellers (1.0mm Shaft)
Camera: C02 Micro Camera
Receiver Option: ELRS 2.4G
VTX: M03 25-350mW VTX (only for ELRS 2.4G version)
Battery: BT2.0 450mAh 1S 30C Battery
Flight time: 3-4min
Weight (Without Battery):  24.0g (ELRS 2.4G)