BetaFPV Beta75X 2S Whoop Frame
This Beta75X frame is custom designed for 75mm 2S whoop drones. This frame natively supports 110x motors. Also it has a custom battery slot to support 2S batteries. The FC mounting columns still match the whoop style FC boards. At the same time, they kept it durable and light enough for a 2S whoop beast.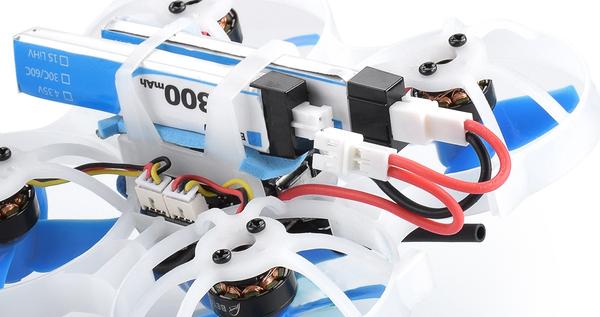 SPECIFICATION
Material: Clear plastic
Diagonal motor to motor distance: 75mm
Motor mounting hole: for 110x series motors
FC mounting hole: fully compatible with whoop style FC board mounting pattern, 26mm x 26mm
Battery slot size: 11.5x16mm, for BETAFPV 300mAh battery
Weight: 7.1g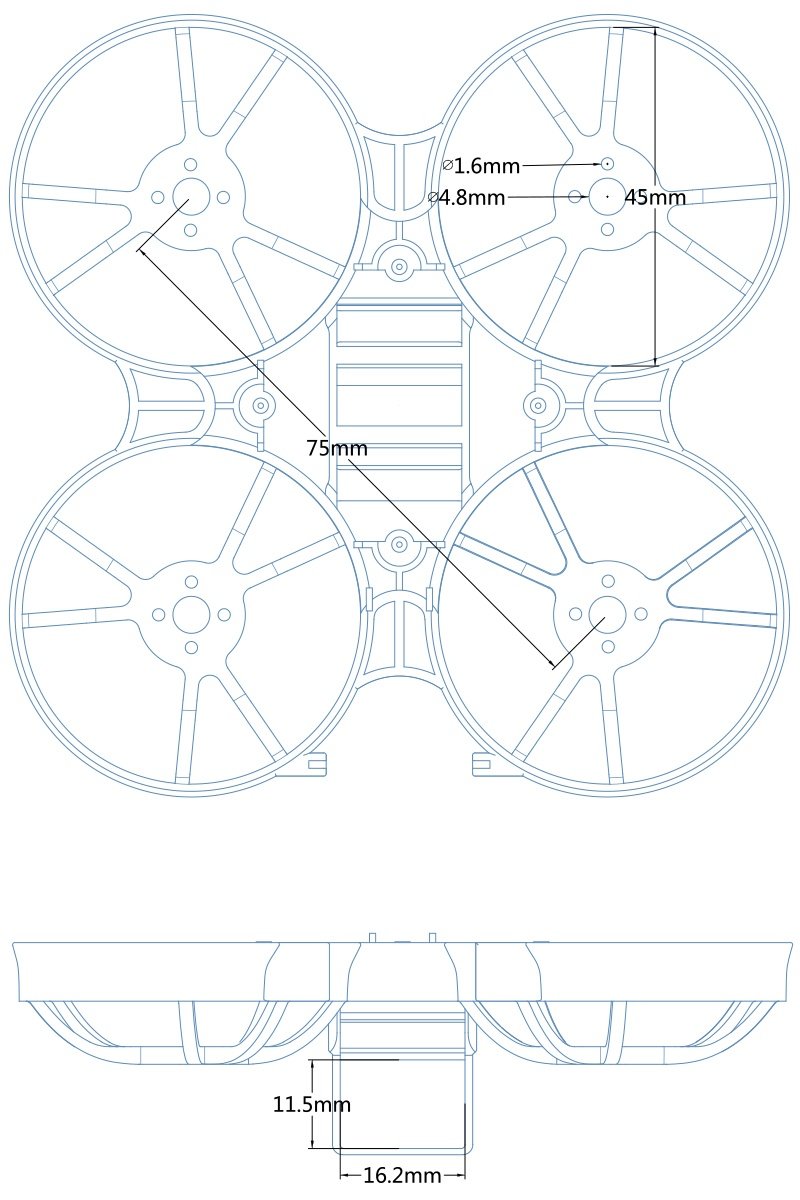 BATTERY SLOT
By default, the battery slot is designed for 2S 300mAh battery. If already have many 1S whoop style batteries and want to use the them on the this frame, what shall we do? As show below, with the help of form adapter, 2pcs 300mAh Lipo HV 1S whoop style batteries are inserted in the slot suitably.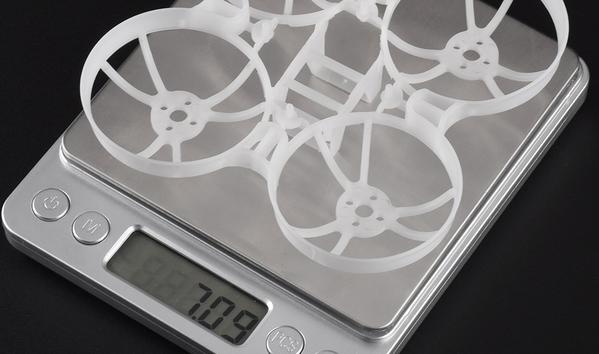 PACKAGE
1 * Beta75X 2S Whoop frame