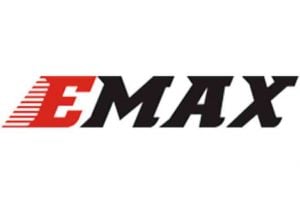 EMAX Tinyhawk Freestyle 115mm – 2s Micro 2.5inch BNF
Check out all of our Emax Products!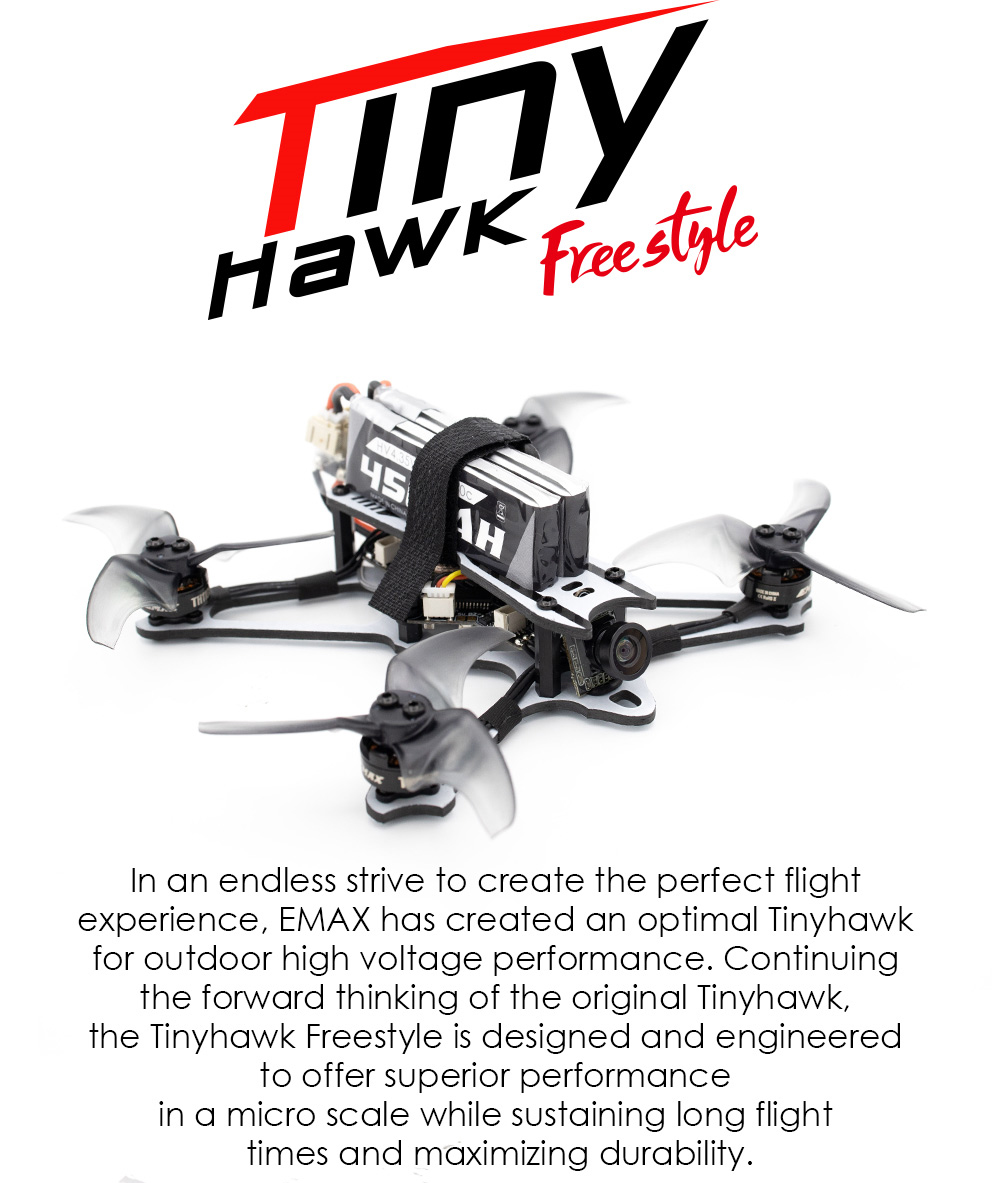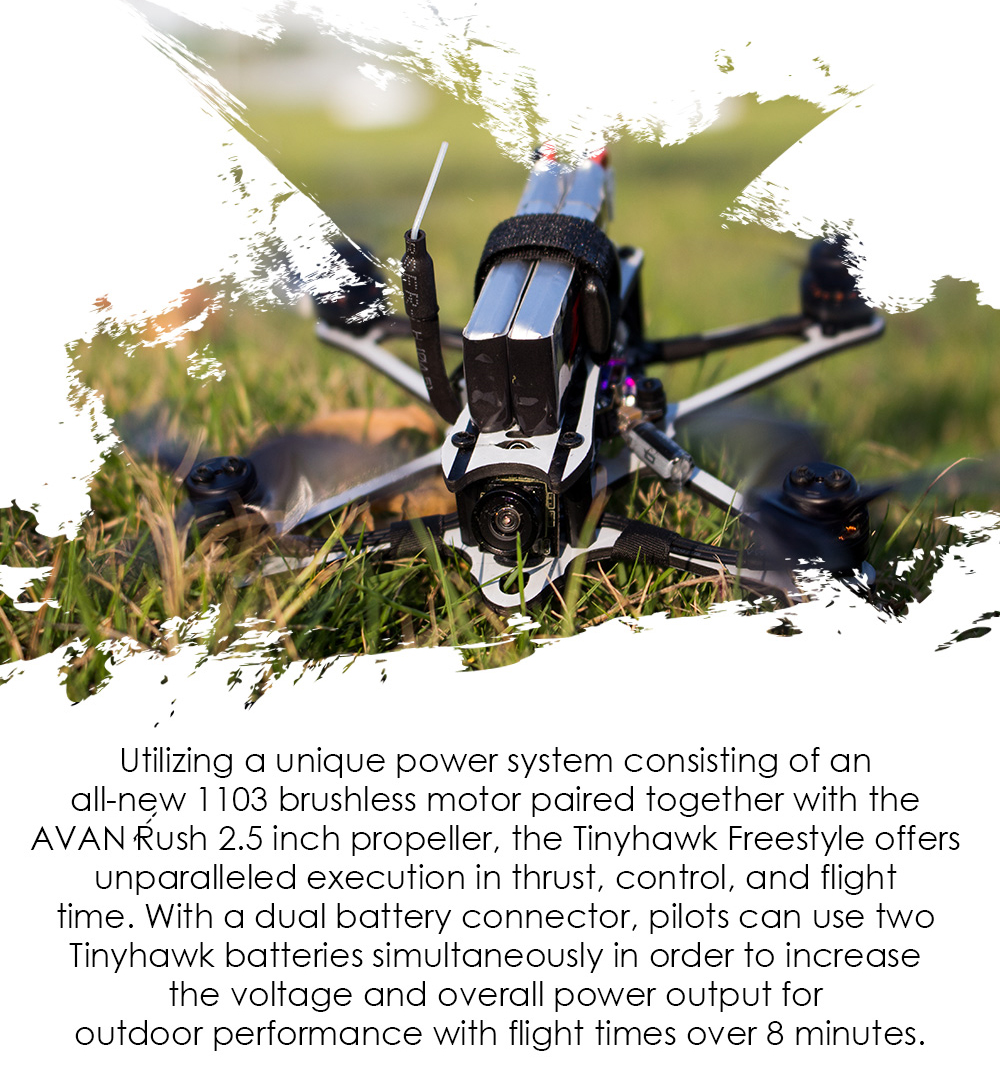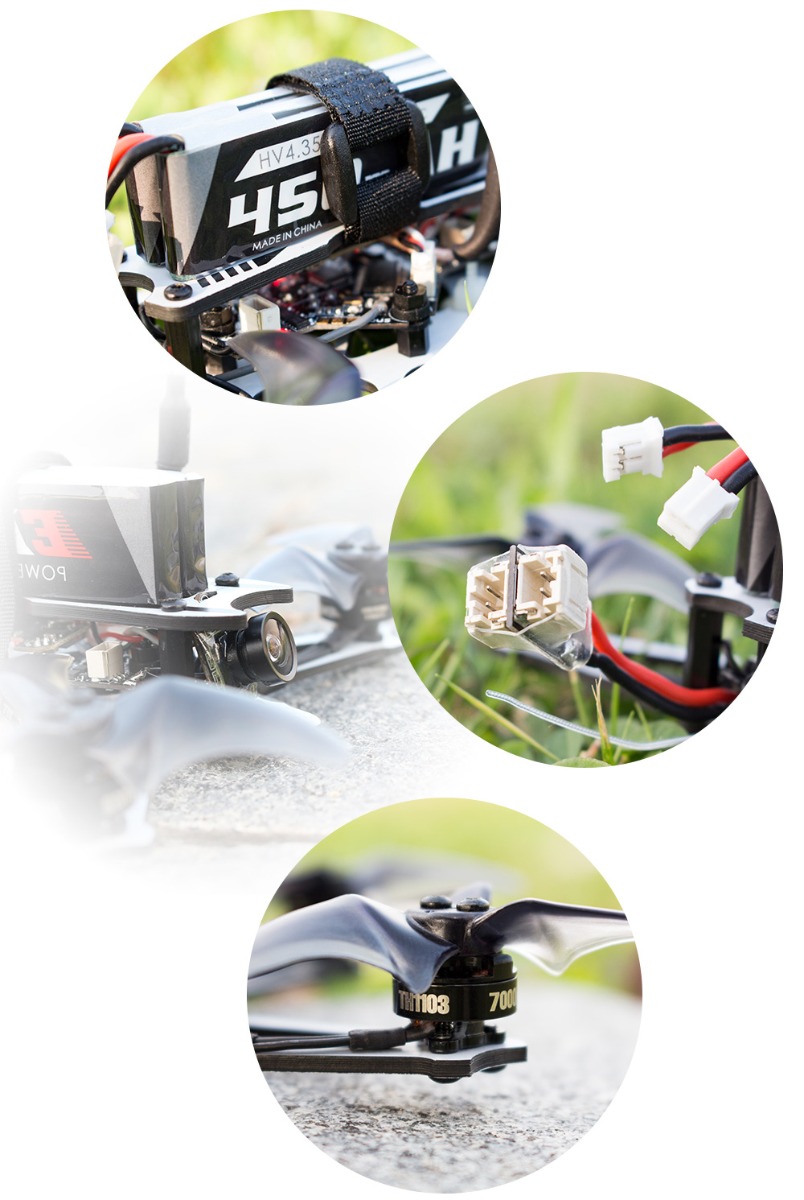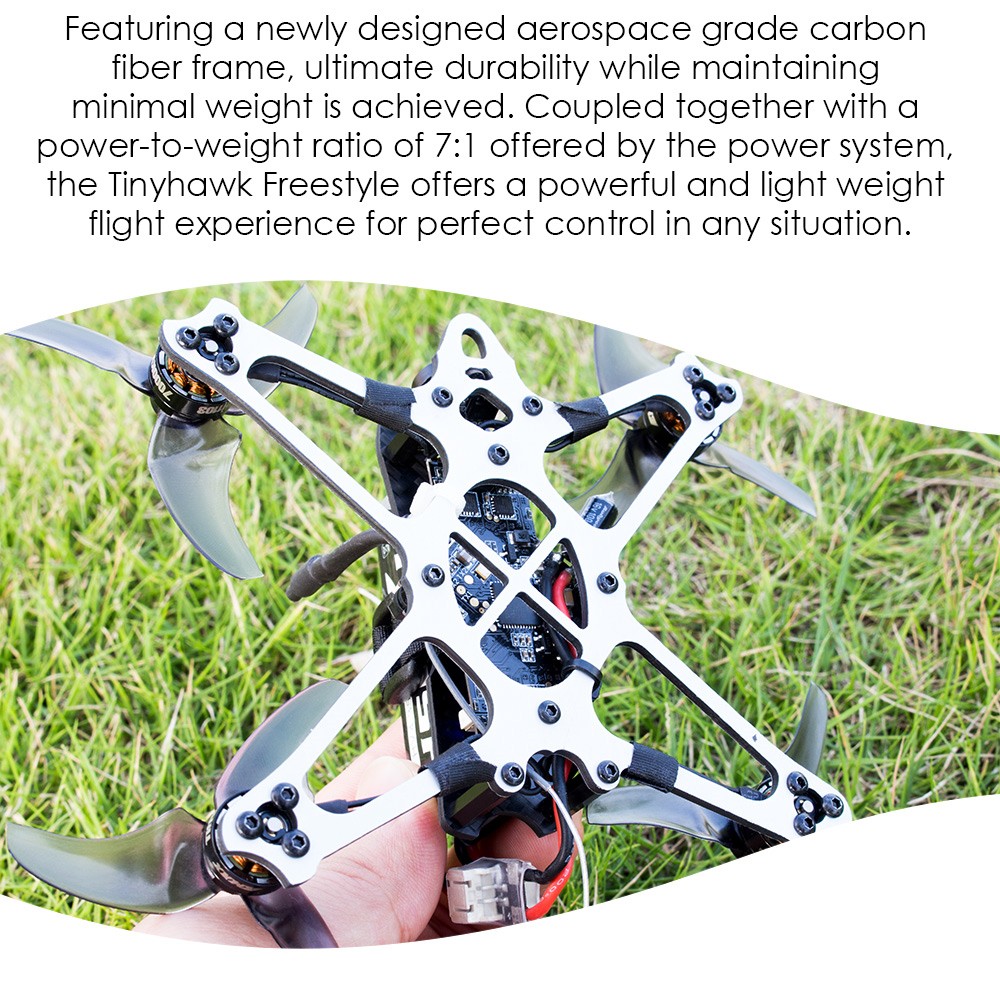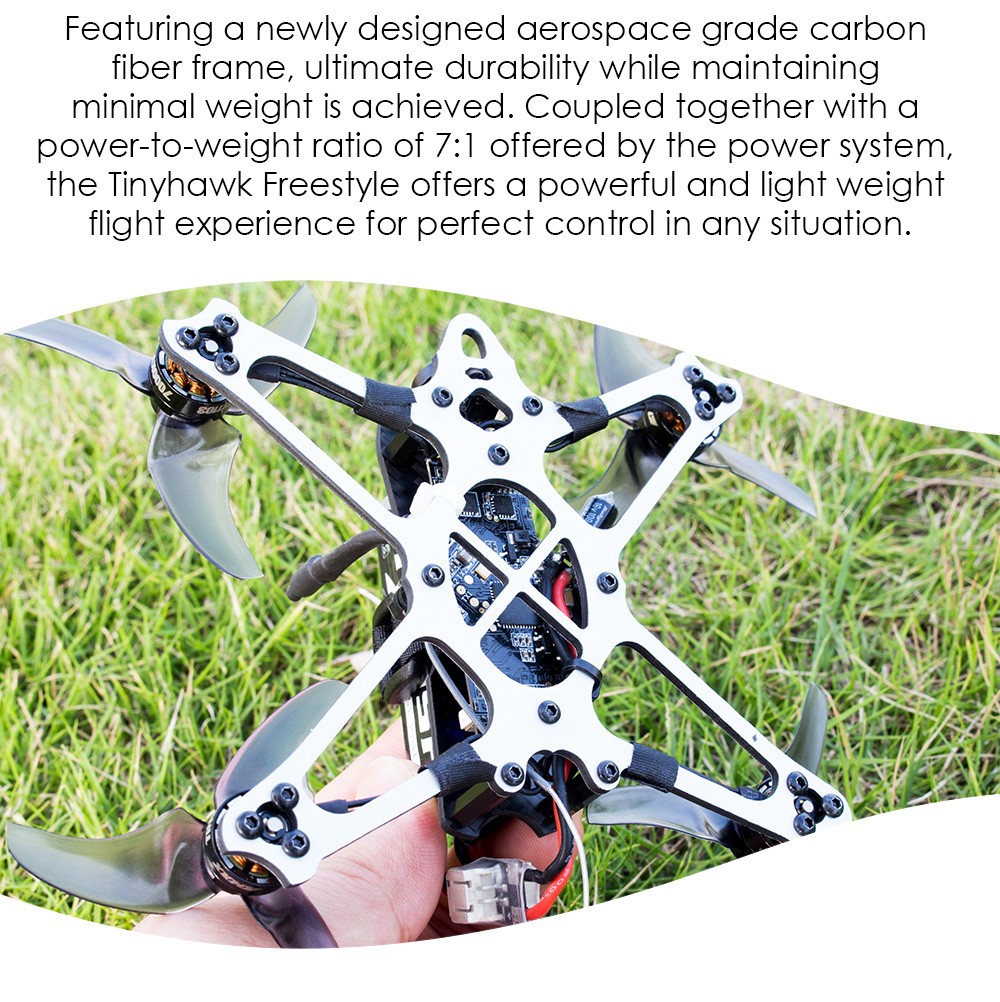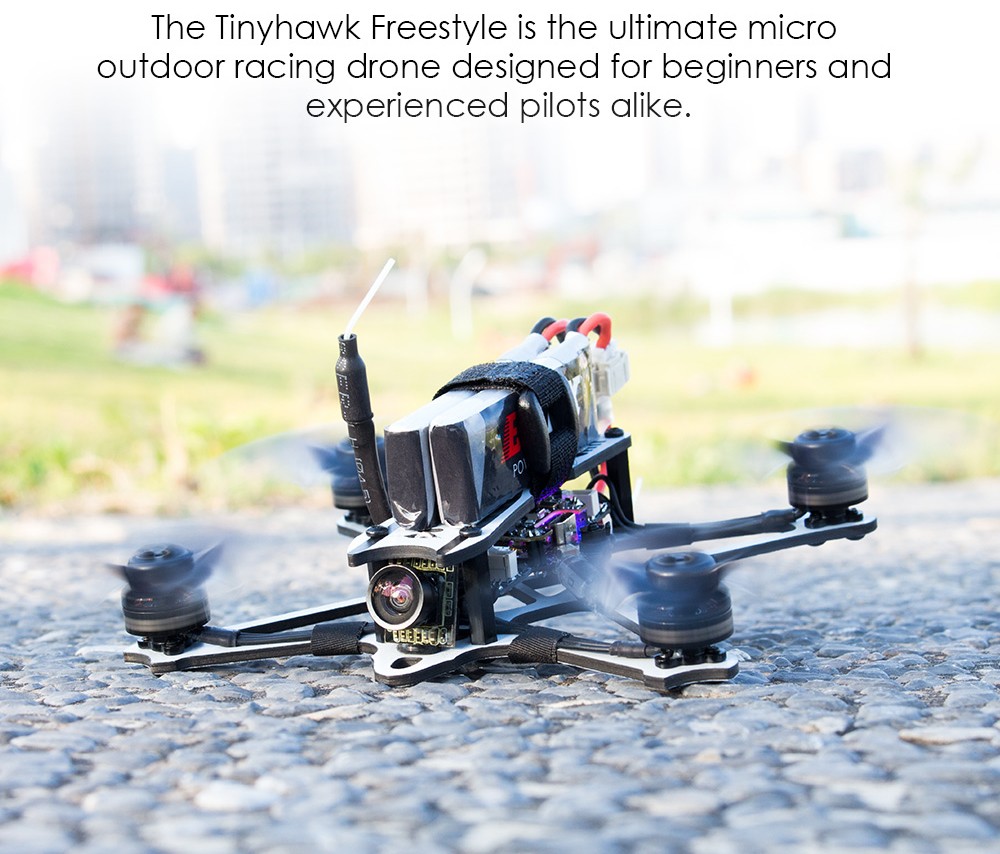 Features
All New 1103 Brushless Power System Matched to the Avan Rush 2.5″ Prop
Dual Battery Connector for Increased Power & Flight Time
Flight Times Over 8 Minutes Possible!
Newly Designed Aerospace Grade Carbon Fiber Frame
7:1 Power to Weight Ratio!
Specifications
Frame
Size: 115mm Motor-To-Motor L 90mm x W 104mm x H 19mm
Dry Weight: 46g
All Up Weight: 79g with 2x 450mAh 1S batteries
Frame Material: 100% Carbon fiber with white printing
Propeller
Diameter: 2.5″
Blades: 3
Pitch: 1.9″
Weight: 1.3 g
Moment of Inertia: 1.24 g*cm^2
Motors
Stator: 11mm x 3mm (1103)
Kv: 7000kv
Weight: 4.1g
Shaft Diameter: 1.5mm
Propeller Mount: T-mount
All-In-One (AIO) Flight Controller
Flight Controller: F4 (MATEKF411RX Firmware)
ESC: 4-in-1 5A BlHeli_S
Receiver: EMAX SPI Receiver (Compatible with FrSky D8 mode)
Battery Connector: JST-PH2 Duo
Camera and VTX
VTX Power: 25mw
Channels: 37CH
Camera Properties: 600TVL CMOS
Smart Audio
Batteries
Voltage: 1S 4.35v HV
Capacity: 450mAh
Discharge rating: 80C/160C
Includes
1x EMAX BNF THFS TinyHawk Freestyle Micro Drone – FRSKY
2x 1S 450mAh Lipos
2x Spare Prop Sets
1x USB Charger
1x Screw Set
1x Manual
Check Out The TinyHawk V1 & The TinyHawkS