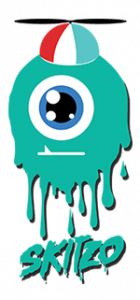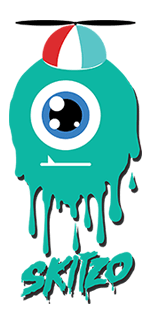 SKITZO Nova 3″ FPV Quadcopter Frame Kit
Check out all of our Lumenier products!
The SKITZO Nova has a little cousin! The Nova 3″ Frame shares many of the same features as the full-size Nova, such as the True-X layout, 3K high-quality carbon, arm spikes, and of course a beautiful color changing skin!
The frame features a 3mm unibody design that fits up to 3″ propellers. Another great feature is the frame's ability to top or bottom mount a battery. If you bottom mount your LiPo, you are free to strap a GoPro on the top and make an awesome 3″ freestyle quad! It is also designed to easily fit the RunCam Split Mini for full HD recording of your flights without the need for an additional heavy HD camera.
The Nova features Skitzo's original artwork in the custom sticker sheets. Each SKITZO kit comes with a complete airframe sticker set.
Features
Full 3K Carbon Fiber True-X unibody airframe
Top or bottom mount battery design for great versatility

Ultralight and durable Japanese carbon fiber

Easy grip black anodized spacers

Supports 20x20mm bolt pattern

Heat treated titanium hardware

Arm spikes for extreme motor protection during crashes
Weight
Airframe: 35g (airframe + hardware)
Includes
1x SKITZO Nova FPV Quadcopter 3″ Frame
1x Skitzo Nova Sticker Sheet
1x Set of heat-treated titanium screws and aluminum hardware
1x Skitzo Battery strap
2x 3D Printed FPV Camera Mount sidewalls