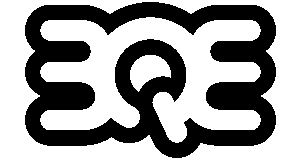 RIP SQUEAK V2 – SLAMMED 3″ – Pick Your Color
Redesigned for 2021, the BQE RIP Squeak v2 is a palm-sized micro FPV frame platform, available now in a wide range of prop sizes and ultra-light configurations, most under 250g.
If you want to read more details about the frame design and see a ton of photos, scroll down to the Description Section. Weights and model specifics are listed in the Size Chart.
This page is for the short body Analog Edition. If you want a longer body that can hold 2 20mmx20mm stacks so you can fit a vista, you should check out the Digi Edition (launching soon).
Here are the specs:
Toothpick AIO, 20mmx20mm, 16mmx16mm FC mounting positions
For nano-sized FPV cameras, or micro-size with alternate TPU mounts
2mm top and bottom plates with factory pressed nuts
Can be built taller with 20mm or 25mm standoffs or slammed with 10mm standoffs and alternate forward camera mount with integrated 10mm pivot
m2 on ø9mm motor pattern on 3″ arms
m2 on ø12mm + m2 on ø9 dual-motor pattern  on the beefier 3.2mm 3″ arms
Designed for ufl Lolipop style antennas and TBS Unify Pro32 Nano VTX (or similar 15mm x 13mm VTX)