BetaFPV X-Knight 35 Frame Kit
X-Knight 35 Frame Kit perfectly combines the function of freestyle flight and HD shooting. We specially extended and protected the position of the camera so that the props completely disappeared from the view of the lens. It's made of carbon fiber, which maximizes the stability of the quad with excellent durability, and allows pilots to perform some amazing freestyle tricks.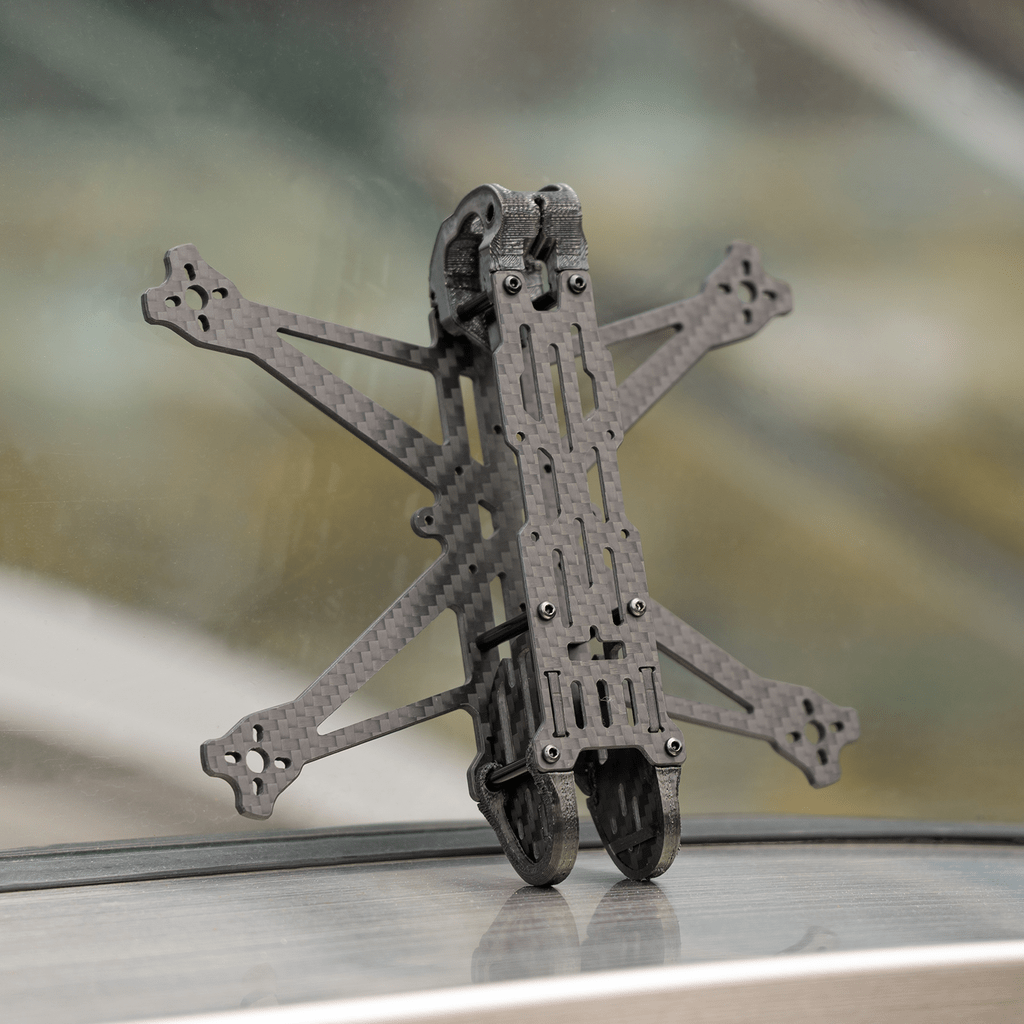 Bullet Points
The frame maintains the flat design and extreme stability of the X-Knight series.
Forward-projecting camera placement gives a clear view of the flight (without seeing the quad itself). The camera protection part does a great job of shielding the camera from any hit.
The frame is specially designed for 3.5-inch propellers, which is considered one of the most well-received prop sizes in 2021.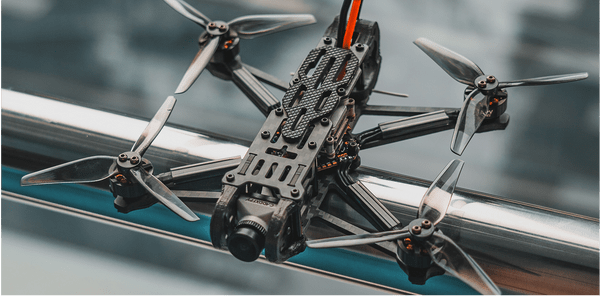 Specification
Material: T700 Carbon Fiber
Wheelbase: 155mm
Weight: 43.22g
Top Plate Thickness: 1.5mm
Bottom Plate Thickness: 3.0mm
Motor Mounting Hole (4 holes pattern): 9 x 9 / 12 x 12
FC Mounting Hole: 26.5mm x 26.5mm / 20mm x 20mm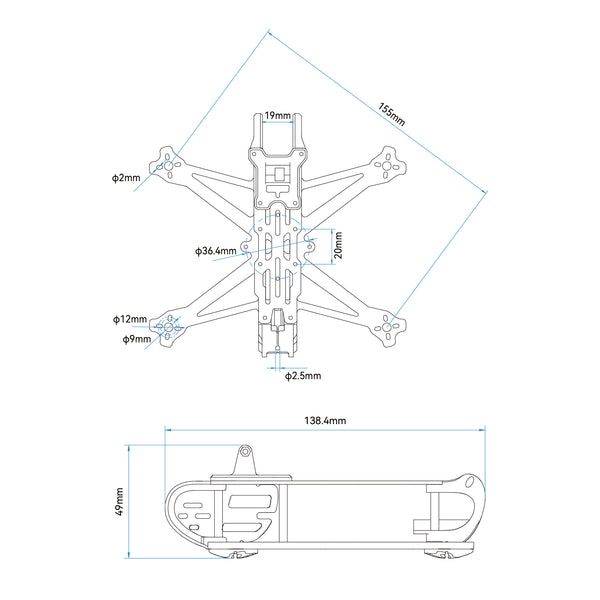 Recommended Parts
Camera&VTX:  Caddx Polar Vista Kit
Flight Controller: F4 AIO 20A Brushless FC V3
Compatible Propellers: Gemfan 3520 3-Blade props / HQ 3520 3-Blade Props
Battery: 750mAh 4S 95C Lipo Battery
Motor: 1404 3800KV Brushless Motors
Package
1 * X-knight 35 quad chassis
1 * X-knight 35 quad top plate
2 * X-knight 35 quad side plate
4 * X-knight 35 pad print
1 * X-knight 35 Camera mount
1 * X-knight 35 head left print piece
1 * X-knight 35 head right print piece
1 * X-knight 35 Tail print
4 * M2*12 Hexagon flat round head screw
12 * M2*7 hex socket flat round head screw
1 * M2*14 Hexagon socket flat round head screw
5 * M2 nut
6 * M2*25 Aluminum column
4 * Motor wire bushing
1 * Battery cable tie
1 * X-knight 35 Battery slip pad
2 * Receiver antenna sleeve
1 * Service card