BetaFPV Pavo360 Frame Kit
Check out all of our BetaFPV Products!
This frame kit is a new, ultra-thin, and flat frame design for Pavo360, which perfectly invisible the drones when recording a video. With the material of high-quality carbon fiber, the frame is not only secured and well-built but also weighs light. Response very fast with F722 AIO Brushless FC 35A(BLHeli_S) and 2204-2400KV Motor. Pilots will enjoy a flight experience with Pavo360.
Note: The Pavo360 frame kit is designed for SMO 360 panoramic camera. Insta360 ONE R camera is not compatible with this frame.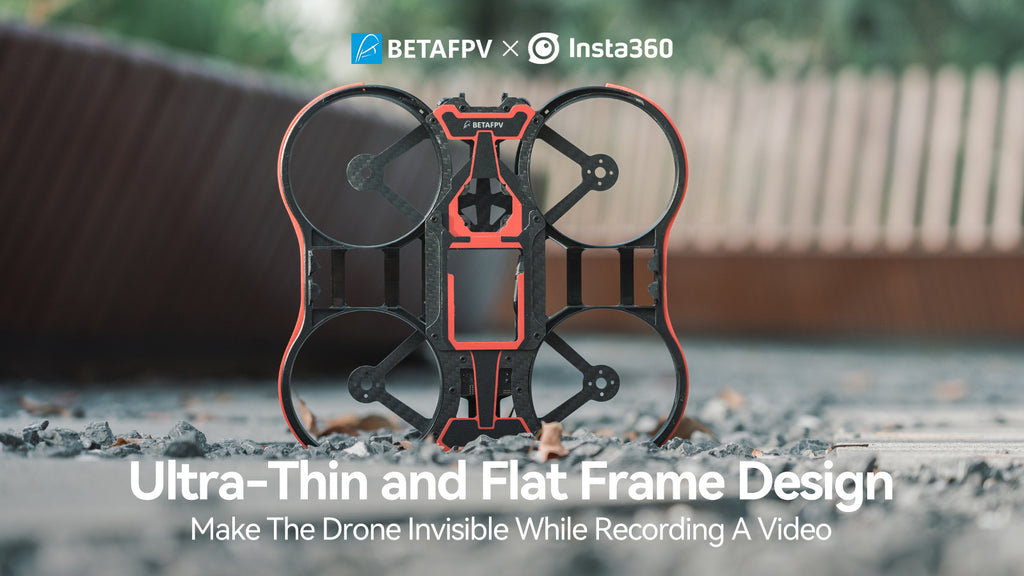 Built-in carbon fiber and reserving a storage room for the camera, the Pavo360 frame has a more concise appearance and is more convenient for installation.
Made of high-quality PA12 material, the Pavo360 frame kit has higher abrasion resistance, and toughness, and shows excellent impact resistance in drop & impact tests.
By mounting the landing gear, pilots can control its extension and retraction, which keeps safety when the drone is landing.
Recommend 3 inches 5 blades propeller and 2204-2400KV Motor for this 168mm wheelbase frame. Pilots will enjoy a flight experience with Pavo360.
The ultra-thin and flat frame design with SMO 360 Camera (not included) makes it possible to record and enjoy 360 videos without any unseen areas.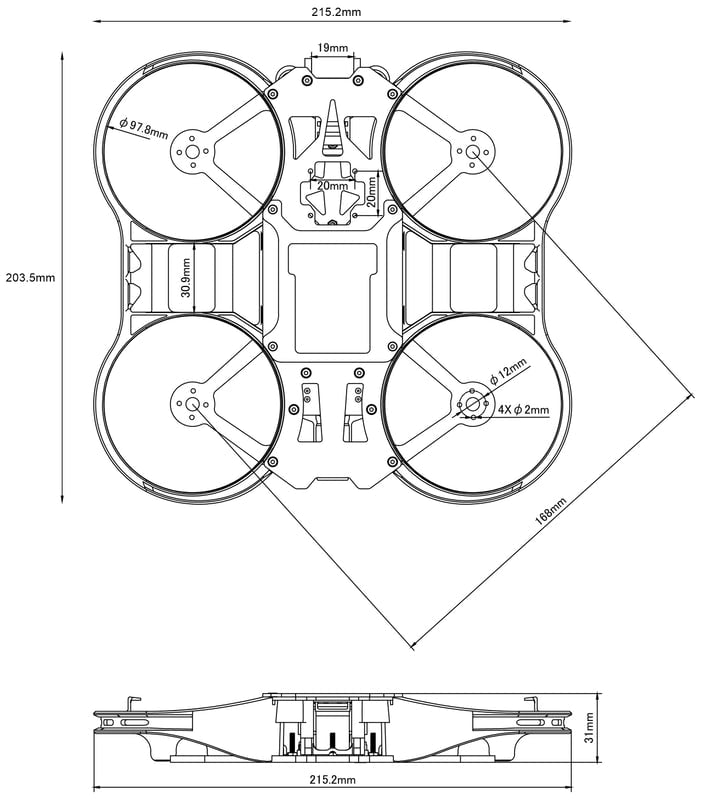 Note: Please make sure the battery is suitable with the battery bay on this frame,  which is 59x31x26mm. High recommending an 850mAh 3S 75C lipo battery.
Specification
Item: Pavo360 Frame Kit
Wheelbase: 168 mm
Color: Black
Material: PA12
Weight: 187.22 g
Recommend Motor: 2204-2400KV Motor
Recommend FC: Toothpick F722 2-6S AIO Brushless Flight Controller 35A(BLHeli_S)
Recommend Camera: SMO 360
Recommend Battery: 850mAh 3S 75C Lipo Battery (2PCS) x 2
Propellers: Gemfan D76 5-Blade Propellers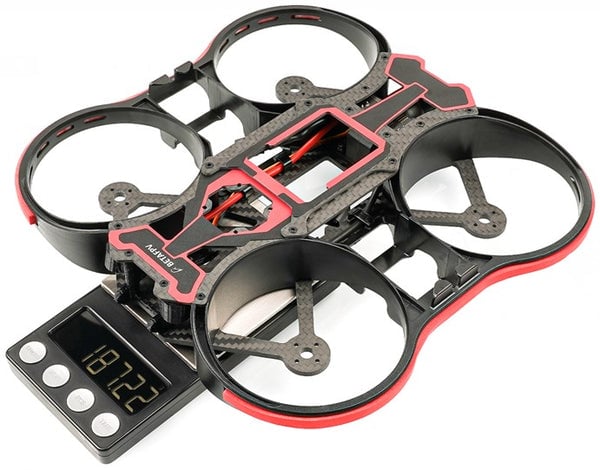 Package
1 * Pavo360 frame kit
1 * Top Plate
1 * Bottom Plate
1 * Camera Mounting Plate
1 * Landing Part
1 * Battery Elimination Circuit (BEC)
2 * Aluminum Columns
2 * 3D Printing Holder
2 * Capacitors
2 * Battery Cables
2 * Wires
1 * Pack of Screws and Nut