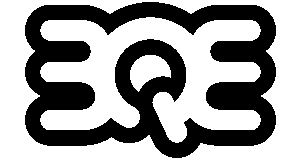 BQE BOT5 5″ Freestyle Frame
Botgrinder's signature frame, the BQE BOT5 just got a little beefier. Built to withstand the rigors of urban flying, the BOT5 features a 4mm t700 carbon fiber base plate, TPU antenna and cam mounts, 20mm standoff height, multiple electronics stack mounting positions, recessed camera, and washer reinforced standoff joints. Now with reinforced arms.
NEW VERSION 1.5 – Now with Silver Hardware and Emerald Green TPU
234mm MTM True-X
Nice low COG – 20mm standoff height
Buttery 4mm 3k Matte Twill carbon fiber baseplate
TPU camera and SMA antenna mounts
Designed for MINI sized cameras like the Runcam Swift Mini or Runcam Split 2
30.5 x 30.5 and 20 x 20 FC mounting
secondary 20×20 and 16×16 rear stack for vtx's and accessories
16×16 m3 motor pattern
Top or bottom mount that pack however you like
3d printed accessories available from Brain3d!
111g as shown.
Download 3d Printable STL files from Thingiverse.