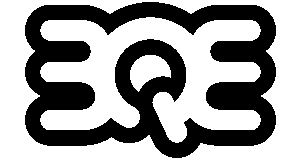 BOTAFX Banger 5″ Freestyle Frame
We took everything we loved from the BOT5, made it beefier where it counts, mashed it up with design elements we've been fine tuning over the past year, and gave it replaceable 6mm arms… It's the BOTAFX Banger 5″.
3 months of testing. 10 pilots. Freezing cold weather. Two broken arms. If this thing can survive Botgrinder and the BQE team, it can definitely take whatever abandoned buildings you chuck it at. There's room for 2 stacks, it has quick change battery strap nubs, and if you run a 20×20 stack, changing an arm is as simple as removing a single bolt. And because we want to go easy on your wallet… we designed it so you can use your existing Bot5 and Bandolero GoPro mounts, and save your cash for some sweet Grinder II's.
6mm Premium carbon fiber arms
3.2mm Top plate
3.2mm Build deck with flush-mounted press nuts factory installed
Room for 2 20×20 stacks or 1 30.5 x 30.5 and one 20×20
Slotted rear stack to make your fit perfect
Single-bolt arm change when using a 20×20 stack
20mm stack clearance
Fits mini size cameras
Fits Caddx Vista Digital System for DJI goggles without modification
Compatible with all your old Bot5 GoPro mounts and accessories… the same bolt pattern saves you money!
Compatible with Bandolero GoPro mounts using optional adapter accessory
149g assembled