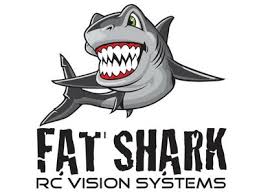 Fat Shark Dominator HD3 Core FPV Goggles
Fat Shark's HD3 Core kit is a simple, cost-effective approach to the best FPV headset on the field. Shipping with only the core accessories, the HD3 Core still delivers the most powerful, versatile and portable FPV goggle experience — all at an improved price point.
To streamline the system, the Core comes with an 18650 battery case (cells not included) instead of a traditional LiPo battery. AV and HDMI cables are also not included in this kit.
The HD3 is the choice system for FPV racers around the world. Packed with features including a DVR, a low-profile faceplate and HDMI-in capability, the HD3 can accommodate a wide variety of analog and digital inputs to produce the best, lowest latency image on the market.
Note that 18650 batteries and chargers are not included.
Buy some extra 18650 batteries here
Buy your 18650 battery charger here
Specifications:
FOV 42°Diagonal
59-69mm IPD Range (adjustable)
SVGA 800 X 600 Native Display
HDMI input mode 800×480 16:9 ratio
Support Side/Side 3D
NTSC/PAL Auto Selecting
High definition media interface720p Support
Modular Head Tracker Bay
Modular Receiver Bay
DCin: 7-13V (2S/3S)
Power Consumption: 4W
Integrated Analog DVR (does not supportHD recording)
What's included:
18650 battery case
Zipper carry case
DC DIY cable