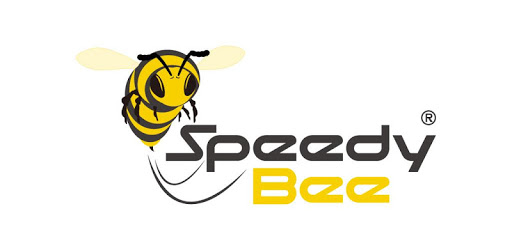 SpeedyBee Adapter 3
Check out all of our SpeedyBee Products!
Features
Wireless Firmware Flasher & Configurator
30W Fast USB Charger
Wireless Blackbox Analyzer
Wireless ESC Flasher
1-6S LiPo Checker
iOS & Android Compatible
USB-C & Micro USB
Turn your smartphone into your mobile FPV companion
Connect to the SpeedyBee mobile app, and configure your flight controller anytime, anywhere. Or flash the latest version of Betaflight/Emuflight/INAV in just 2 minutes before your flight session. The choice is yours.
Analyzing Blackbox data has never been easier
No laptop, no separate app, no hassle. Connect your quad to the SpeedyBee mobile app and analyze your Blackbox data* in just 1.5 minutes after a flight. Get the most out of your practice sessions now.
*Currently supports Betaflight and Emuflight only
Configure your BLHeli_S ESCs wherever you want
Why stop at the flight controller? Change your BLHeli_S ESC setting or update the firmware anytime, anywhere. Broken motor? Solder it up, take your smartphone out, and configure your motor direction wirelessly with the latest SpeedyBee app
now supporting BLHeli_32 and BLHeli_S ESCs.
Your LiPo batteries = Powerful 30W power banks
Connect SpeedyBee Adapter 3 to a LiPo battery and charge your mobile phone* and tablets when you need them the most. Supports mainstream QC3.0/AFC/Apple 2.4A (iPhone 6s and above) and other fast charging protocols with charging power up to 30W. Complete with over-current protection, short-circuit protection, and over-temperature protection to protect your gadgets from unwanted accidents.
*Charging function requires 2S LiPo and above.
Forgot your LiPo checker? Don't Worry
Connect your 1S – 6S LiPo and the display will immediately show your battery voltage and the remaining power with a specific colour code*. The built-in beeper will alert you if the remaining power is less than 40% to help extend your battery lifespan.
*GREEN(>80%), WHITE(40-80%) and RED(<40%).
WiFi + Bluetooth = the best of both worlds
Use Bluetooth for quick access to your firmware configurator, or switch to Wi-Fi to flash firmware or download Blackbox data at a higher speed.
Specifications
Input Voltage: 1-6S(3.8V+ for 1S)
Power Input Connector: XT60-Male, PH2.0 male
Required Mobile Device System Version: Android 7.0+ | iOS 12.0+
Supported SpeedyBee App Version: V1.6.1 + for iOS | V1.5.6+ for Android
Maximum Output Current for flight controllers: 700mA @5V
Fast Charging Output interface: USB A Port
Minimum Input Voltage for Charging output: 7.4V(2S LiPo)
Supported Fast Charging Protocol: QC3.0/QC2.0, AFC, FCP, SCP/High SCP, PE2.0/PE1.1, SFCP
Max Fast Charging Current: 3.5A
Max Fast Charging Power: 30W
Case Material: ABS + PC
Liquid Silicone Cable Length: 12.4cm
Dimension(Main Body): 24.8×21.8×53.6mm
Net Weight: 35g