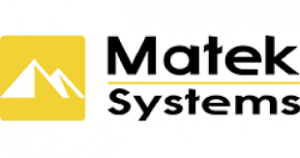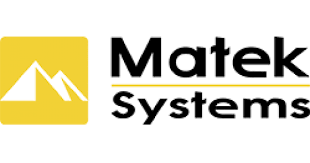 Matek AP_Periph CAN Node L431
The Matek CAN-L431 Adapter Node is a versatile board that leverages ArduPilot AP_Periph firmware, enabling the conversion of various ArduPilot-compatible sensors to DroneCAN peripherals. It supports GNSS, compass, barometric pressure, airspeed measurements, and GPIO-based functionalities such as PWM output and buzzer/LED notifications, all transmitted over a robust DroneCAN interface.
Check out all of our Matek Products!
CAN-L431 is an Adapter Node based on ArudPilot AP_Periph firmware.
With this board, you can easily utilize the ArduPilot driver library to convert ArduPilot supported GNSS, Compass, Barometer,Airspeed sensor, and GPIO based (PWM, Buzzer/LED notify) peripherals to DroneCAN bus peripherals.
Specifications
MCU: STM32L431xC, 256KB Flash
CAN transceiver data rates up to 1 Mbit/s
1x CAN, DroneCAN Protocol  (2x GH-4P connectors in parallel)
3x UARTs

UART1, spare
UART2, MSP default, DFU
UART3, GPS default

1x I2C

for peripheral Airspeed sensor
for peripheral Barometer
for peripheral Compass QMC5883L

1x SPI
4x ADC

BATT_VOLT, PIN 5
BATT_CURR, PIN 6
BATT2_VOLT, PIN 15
BATT2_CURR, PIN 16

5x PWM outputs
1x GPIO with TIM16 for buzzer
ST debug, SWCLK & SWDIO
LED

Blue, Fast blinking,  Booting
Blue, Slow blinking, working
Red, 3.3V indicator
Input voltage range: 4.5~5.5V  @5V pad/pin
Power consumption: 40mA

Operating Temperatures: -20~80 °C
Physical

2x JST-GH-4P(SM04B-GHS-TB) for CAN
1x JST-GH-4P(SM04B-GHS-TB) for I2C
1x JST-GH-6P(SM06B-GHS-TB) for UART3+I2C
Board Size: 26mm*26mm*6mm.  3.7g
3D file : CAN-L431_STEP.zip
Firmware

ArduPilot AP_Periph  MatekL431-Periph, or MatekL431-Airspeed
Update via DroneCAN GUI Tool
Packing
1x CAN-L431 board
1x JST-GH-4P to JST-GH-4P 20cm silicon wire
1x JST-GH-6P to JST-GH-6P 20cm silicon wire