Set Of High Grade Steel Screws – Button Head (Pick Your Size) – 20pcs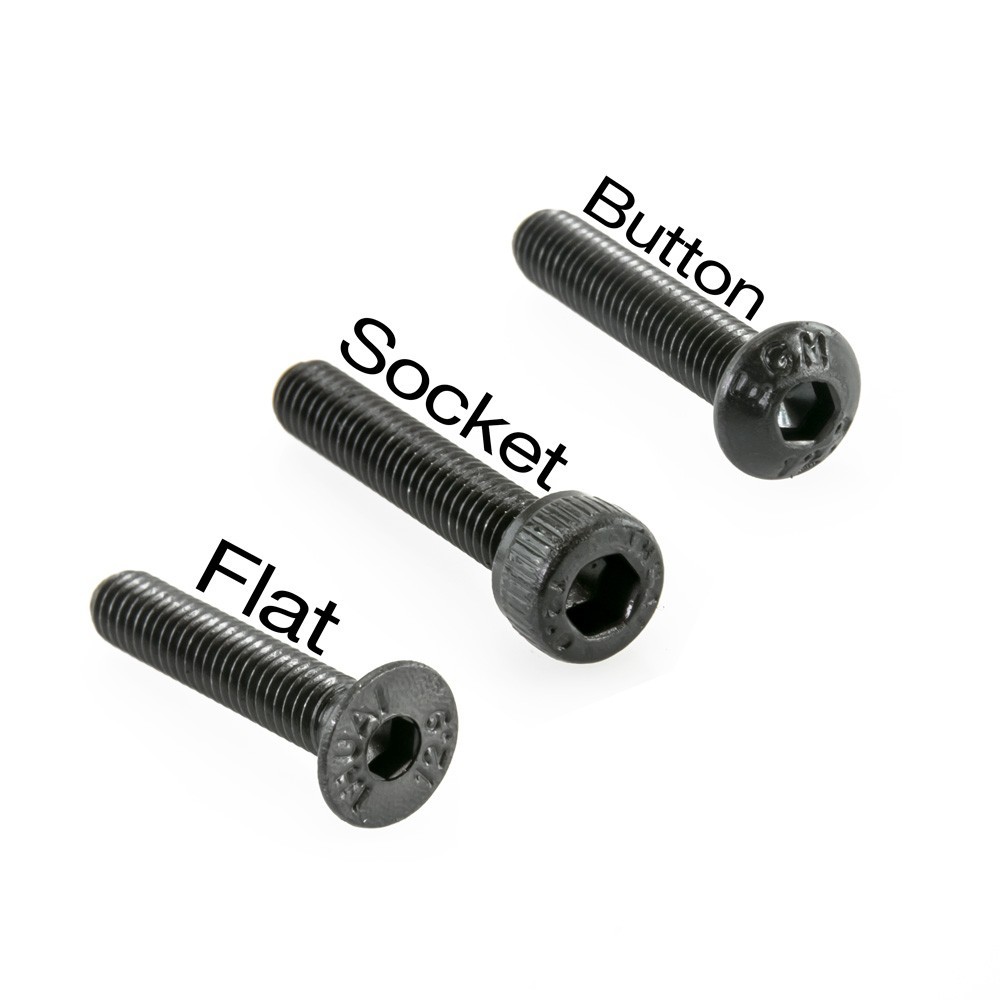 Pack your bench with these high quality M3 High Grade Steel Scews, these screws are the button head version. Above is a guide on all the common screw heads that we use in FPV. This set comes in different sizes (lengths) be sure to pick your length below. They are all black and all button head.
The most common application which might be right for you as well, is when you purchase motors they always give you screws that are to short, these come in the perfect lengths to get your motors on properly – also come in the perfect quantity! Unless your running something other than a quad-copter you will have enough for all your motors and one spare motor if something goes wrong!
These screws will working with a 2.0mm driver and are most commonly used on all quadcopters on the market today!
Includes:
20 x Button Head High Grade Steel Screws in M3 Size.
Hex Head