BetaFPV Lipo Battery Strap Kit for 2-4s Batteries
Each strap is lightweight, and strong and features Nylon backing for a no-slip surface on your battery. This helps prevent the battery from ejecting during aggressive flights or even crashes.
2-4S strap kit includes 6 sets No-Slip Rubber pads, which is suitable for the Beta85X frame.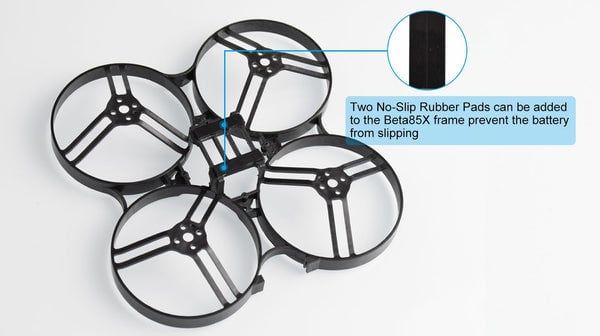 Specifications
10*115mm Battery Strap suitable for 2-3S battery
10*150mm Battery Strap suitable for 3-4S battery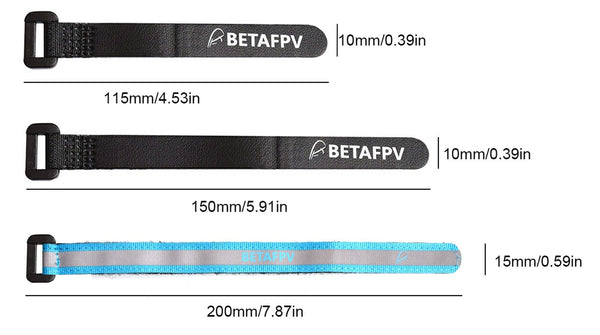 Package
3* 10x115mm 2-3S Battery Strap
3* 10x150mm 3-4S Battery Strap
6* No-Slip Rubber Pads