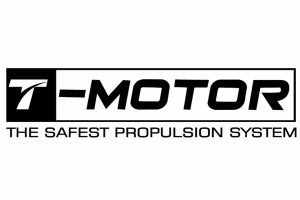 T-Motor T5150 Propeller (Set of 10 – Clear Gray)
This is the T5150 T-Motor prop, a lightweight and responsive tri-blade propeller. This iteration of T-Motor props has been remade to be beefier than the earlier 5143 props and a fraction larger and heavier at 5.1″. Even though it has gotten stronger and a bit larger, it still maintains a relatively light weight for a 5.1″ propeller at 5.2g each.
The standout feature of this propeller is that it sports the new POPO system by Lumenier. You can pop this propeller on any POPO compatible motor and remove the need for prop nuts forever! This doesn't mean you can't use this prop with normal motors, they still work perfectly with normal motors and prop nuts.
Specifications
Inner diameter: (Prop Mount) 5mm
Usage: 5.1″ or greater frame
Material: Polycarbonate
Color: Clear Red
Weight: 5.2g
POPO Compatible: Yes
Includes
5x T5150-1 CW Propellers
5x T5150-1 CCW Propellers