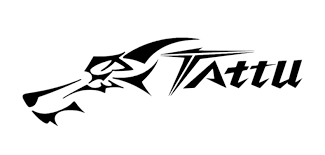 Tattu 220mAh 3.7V 45C 1S Lipo Battery Pack
See all of our Tattu Batteries!
Features:
– Stable automatic stacking technology enables single-cell capacities of 220mAh (Max 240mAh).
– The most strict single cell capacity, voltage, resistance, and discharge curve matching process.
– Superior Japan and Korea Lithium Polymer raw materials.
Specifications:
– Minimum Capacity: 220mAh (Max 240mAh)
– Configuration: 1S1P*5 / 3.7v (Max 4.35V)
– Discharge Rate: 45C
– Max Burst Discharge Rate: 90C
– Net Weight(±20g): 5.5g
– Dimensions: 51mm Length x 12mm Width x 6mm Height
– Pack: 1 pcs
– Connector: JST-PHR 2.0 plug or JST-PH 1.25
Compatible with:
Tattu 220mAh 45C 1S1P 3.7V HV Battery with Eflite Stock Connector provides high quality, reliable power is reliable power for micro quadcopters such as Tiny whoop, Blade Inductrix FPV, Blade Inductrix FPV Pro and Horizon Inductrix ETC.
This is the ultimate battery for the Whoop Class. This battery doesn't puff up after a lot of use like most 1s Lipo. Also perfect for winter time you can fly whoop's in the house all day with this high-quality battery.