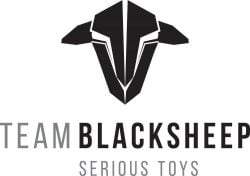 TBS Triumph Pro (LHCP SMA)
Check out all of our TBS Products!
The next revolution in circular polarization technology, the Triumph Pro gives a professional performance in a compact, durable package.  Don't let the small size fool you, the Triumph Pro doesn't compromise on performance.  Designed by IBCrazy and manufactured by TBS, the multi-phase elements use patent-pending technology to create a precise circular pattern that is not distorted by proximity to your aircraft or other objects.
The microstrip antenna design together with a rigid and ultrasonic-welded enclosure allows mounting in exposed places, where the signal propagates better.
Features:
Manufactured and tested to the highest standards
Best-in-class range and signal quality
Incredibly small and low weight
Ultrasonic welded and foam-infused cover for ultimate crash-protection
Double-jacket semi-rigid cable for heavy impact resistance
Technical specifications:
Frequency range: 5500-6000MHz
Polarization: LHCP
Gain: 1.6dbic
Axial Ratio:   0.99
Weight: 11.5g
Height: 78mm, 3in
Connector: SMA
Package contents:
1x TBS Triumph Pro (LHCP SMA)