EMAX Babyhawk 87mm Micro Brushless FPV Racer PNP – Clear Pink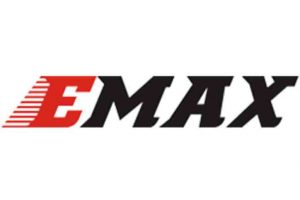 The original BabyHawk Brushless Micro FPV Drone, an excellent Micro FPV racing quad from Emax. This is a Plug N Play combo, so you must choose have a receiver installed before you can fly. If you don't have one, choose one above!
PNP (Plug-n-Play) Combo INCLUDES:
-EMAX All-in-One Camera and VTX 25MW CMOS
-EMAX Femto F3 FlightController/PDB board with built in 5v regulator
-EMAX Bullet 6A BLHeli 2S Plug-In ESCs
-EMAX 1104 5250kv Brushless Motor
-EMAX 2.3″ Propellers
-EMAX 85mm Molded PC Plastic Body/Frame
-EMAX 85mm Molded PC Plastic Motor Guards
**Just needs a sbus, ppm, dsm2 ready Radio Receiver to make it fly!
Buy the Bind-N-Fly version here
WEIGHT:
Drone + 2.3″ Propellers = 60g
Drone + 2.3″ Propellers + Motor Guards = 68g
Drone + 2.3″ Propellers + 2S 300mah lipo = 78g
Drone + 2.3″ Propellers + Motor Guards + 2S 300mah lipo = 86g