FrSky R9 Slim Long Range Receiver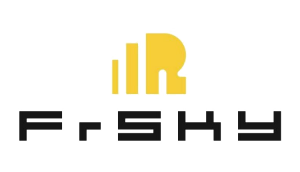 As the second R9 series receiver, the FrSky R9 Slim includes all the advantages of the previous R9 long range receiver. Other than that, R9 slim has the lower latency and own the best compatibility with all the FrSky transmitters. The redundancy function ensures the security of your aircraft, and its tiny shape with the reduced weight must be the best choice in your competition.
Note: Before you use the FrSky R9 Slim Long Range Receiver, please update the firmware of R9M module to get better performance.
Specifications
Dimension: 30*13.5*5mm (L × W × H)
Weight: 3.2g
Number of Channels: 6 channels (conventional channel outputs)
Operating Voltage Range: DC 3.5V~10V
Operating Current: 100mA@5V
Operating Range: up to 10km or above
Compatibility: R9M module
Features
900MHZ (Non-EU Version)/ 868MHZ(EU Version)
small and conveniently setup
Low latency and high precision
Support redundancy function
Smart Port enabled and support telemetry data transmission
Battery voltage detection
The full size version of the R9 is available as well.