FrSky R9M Long Range Module System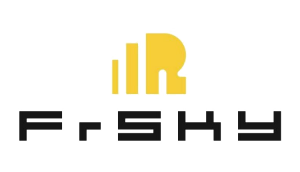 The FrSky R9M and R9 radio control system is the first FrSky long range system which works in the frequency of 900MHz. The R9M module offers 4 switchable RF power outputs to so you can choose the appropriate power for different flight situations. Compared to another FrSky 2.4GHz long range receiver like the L9R, the R9 receiver has a longer operating range up to 10KM and above. Also, the R9 is also a redundancy receiver which can connect to another receiver to ensure the security of your aircraft.
For external batteries, it is suggested to use 2S or below ! But does have a plug readily available for external batteries, like no other!
Feature :
● 900MHz/868MHz working mode
● Long range, low latency and high precision RC system
● 4 Optional RF power (Non-EU Version)
● Telemetry mode(25mW)/non-telemetry mode(200mW / 500mW) (EU Version)
● RF Power (Flex): 10mW/ 100mW/ 500mW/ 1W (telemetry supported for all levels)
● Smart Port enabled and support telemetry data transmission
Specifications :
Compatibility : FrSky R9 series
Vin Voltage Range:4V-12.6V
External Power Supply: 4V~12V (2s Li-Battery is recommended )
(*3s Li-Battery is not recommended as external power supply, or it will damage)
Telemetry Interface: Smart Port
Upgrade Interface: Smart Port
Modulations: PXX or CPPM (auto-detected)