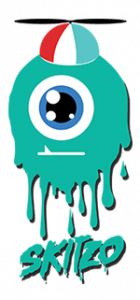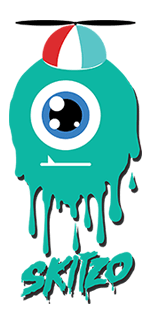 SKITZO Dark Matter FPV Freestyle Quadcopter Frame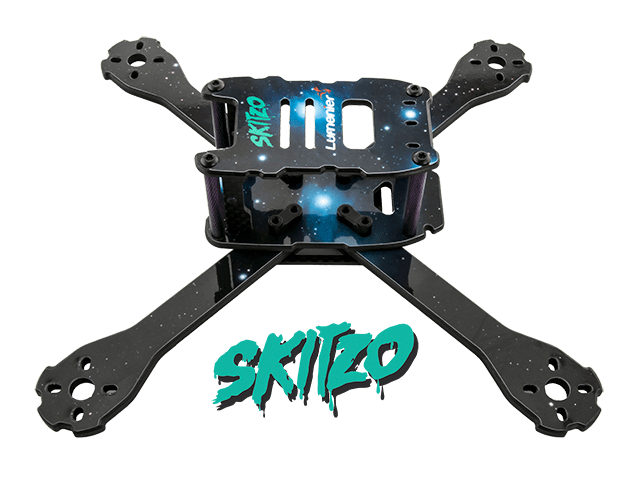 The Lumenier SKITZO Dark Matter FPV Freestyle quadcopter is a X frame. This was designed by Skitzo himself. This frame is designed for that beautiful flow FPV Freestyle type flying. It is super durable.
This Skitzo frame was made with a beautifully finished chamfered edge, giving the quad a sleek look while also improving the durability by removing hard edges. Each plate is sealed with a layer of clear coat paint further strengthening each piece and giving it an awesome finished look.
The airframe features removable 4mm carbon fiber arms and 3mm thick top and bottom plates. The arms are lcoked between the bottom plate and 2mm battery plate giving you an incredible 9mm thick of carbon fiber at the center of the body. Each arm is secured in place with just 2 screws and a threaded aluminum bar on top. This allows you to remove 1 arm by simply taking out 2 screws with just 1 tool. Makes life easy if you break an arm. Which is actually pretty hard to do on this frame because of its amazing design.
Not only does this airframe fly amazingly, but it looks great too with Skitzo's original astro-photography featured in the custom sticker sheets. Each SKITZO kit comes with a complete frame sticker set showing off some stellar space photography shot by Jonathon himself. Pair these graphic frame stickers with the included custom purple spacers for a truly cosmic look!
Features
Full 3K Carbon Fiber airframe with removable 4mm arms.
Ultra durable 3mm top and bottom plates
Custom Skitzo decal sticker sheet
Compact size for 5″ propellers, 214mm motor to motor.
Black Oxide steel screws
Easy grip purple anodized spacers
"Bumpers" on the end of the arms to protect the motor during a crash
Included Lumenier 4Power power distribution board and XT-60 Pig-Tail to power ESCs and FPV flight electronics. The PDB can optionally be outfitted with a Pololu 12v or 5v voltage step-down (Pololu board not included).
Designed around popular 26mm sized cams in cases such as the Lumenier CM-650 or HS1177.
Lightweight and rigid
Weight
Airframe: 96g (airframe + hardware), 100g (with sticker decal).
Includes
1x QAV-SKITZO Dark Matter FPV Freestyle Quadcopter

4x 4mm carbon fiber arms
3mm carbon fiber top plate
3mm carbon fiber base plate
2mm carbon fiber bottom plate
1.5mm carbon fiber antenna plate
1.5mm G10 vertical antenna mount
1.5mm carbon fiber side rack plate
2x 2mm carbon fiber camera sidewall plates

1x Skitzo Dark Matter Airframe Sticker Sheet
1x Set of black steel screws and aluminum hardware including knurled spacers, cable ties
2x No-slip silicone battery pad
1x Lumenier 4Power Power distribution board
1x set 6mm black polyamide spacers / screws for flight controller
1x XT-60 Pig-Tail
1x Neoprene foam tape
1x Lumenier small lipo strap