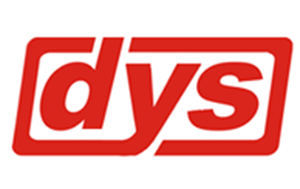 DYS Mi200 5.8G Switchable VTx Mini 25-200mw
New design Concept lead to easy choosing frequency of the module of the transmitter.The module can change the channel through SH channel bottom of the remote.The users can use the setting of the SH channel for output when the module signal wire connect receiver SH channel's output and stir remote SH for easily change the frequency.
Operating Instructions
Same way to operate the SH channel bottom of the remote as the switch of transmitter's module.
*The factory 200mw (LED blue),Long press 5 seconds switch to 25mw (LED RED)."L "stands for 25mw and" H "stands for 200mw on the screen.
*Long press 3 seconds to switch FR/CH.
*Short press to choose the frequency.


Setting of SH channel bottom of the Remote
*At "Frsky X4R"receiver's 3 channel and sbus remote module's 4 channel will be same channel for output at the same time.
*Need to enter mixer page of Frsky,using copy function to send 4 channel backward,example, send backward channel 1 to channel 2,and so on.
*After sending channel backward,the extra channel will need to be deleted.The CH1 is for the bottom to control transmitter.
*Connect F3 adjustable parameter software,enter the ground station,the channel may be mess up.Please enter command page of the ground station,to revise the right channel and save it for proper working.
*Use CH1 channel port of "X4R",the order is 1AETR234.
*With PMW remote mode,having one channel from SH output channel  is ok to use.
*Above setting is similar with the other remote controller.
Basic Data:
Transmission Frequency: 5.8Ghz
Transmission Power: 25-200MW
Frequency point: 40CH
Transmission distance: 1000M
Input voltage: 5V
Antenna connector: SMA Hole
Working current: 500mA/5V
Operating temperature: -10-85℃
Video Format: NTSC/PAL
Video Broad band: 8M
Weight: 5.82G
Size: L23*W22*H8mm