Flycolor X-Cross 50A OPTO DSHOT 1200 BLHeli_32 (3-6s ESC)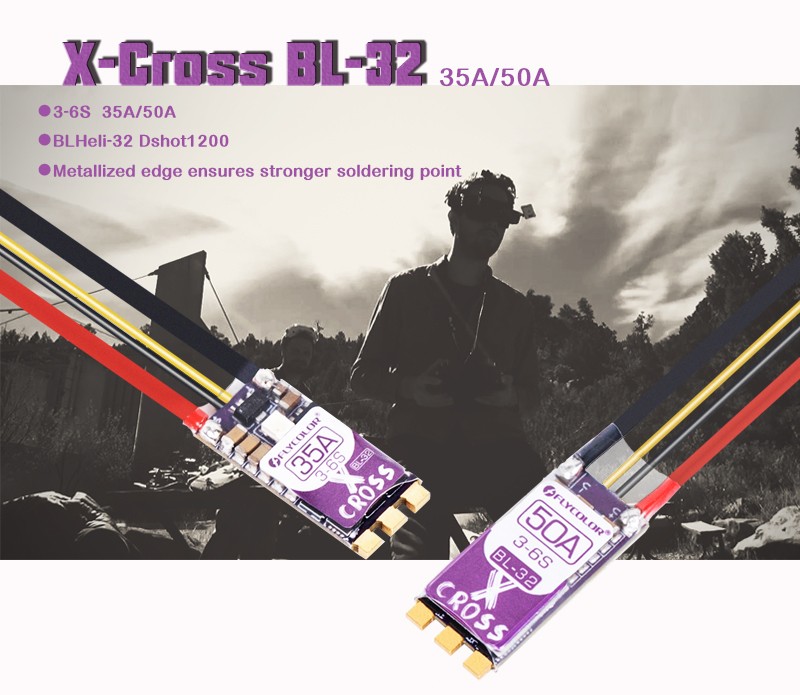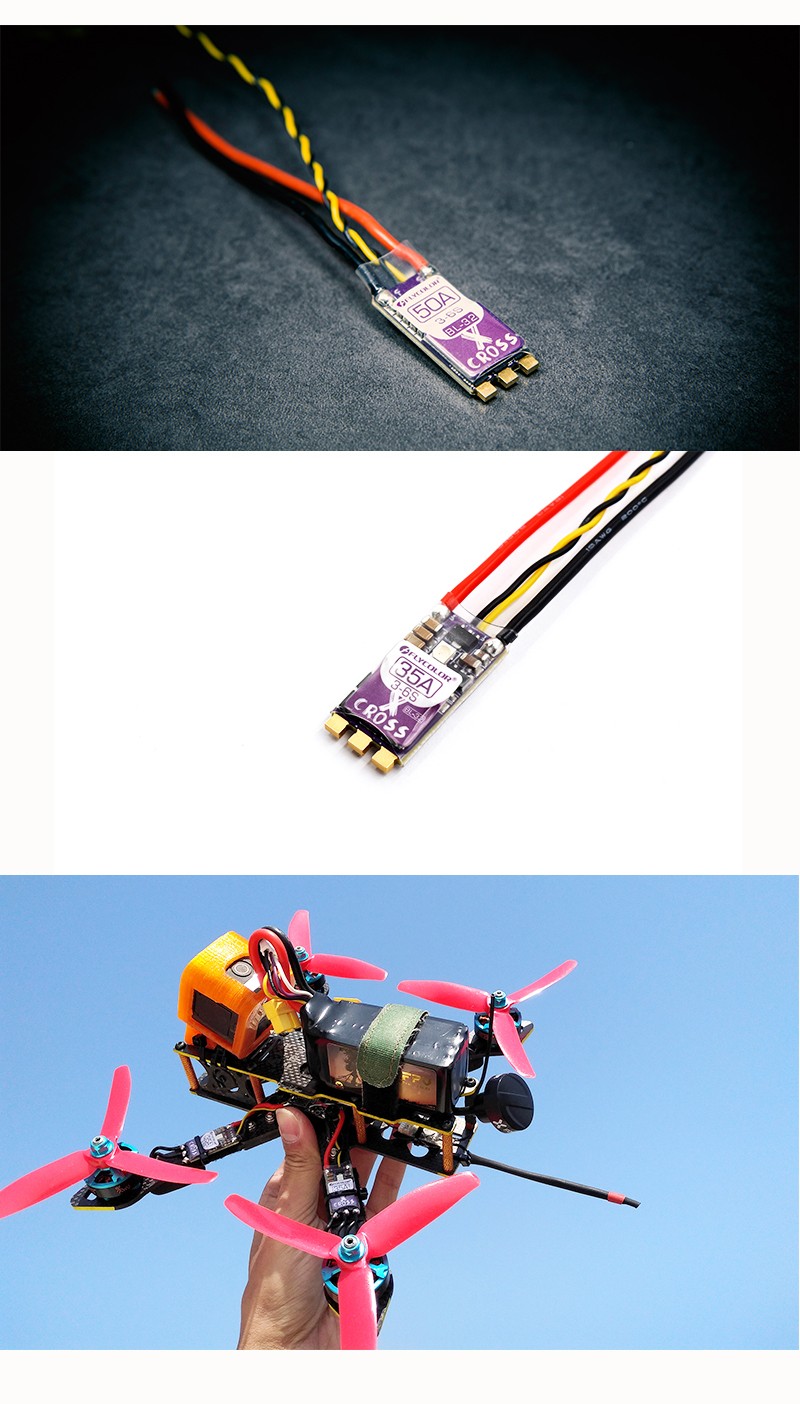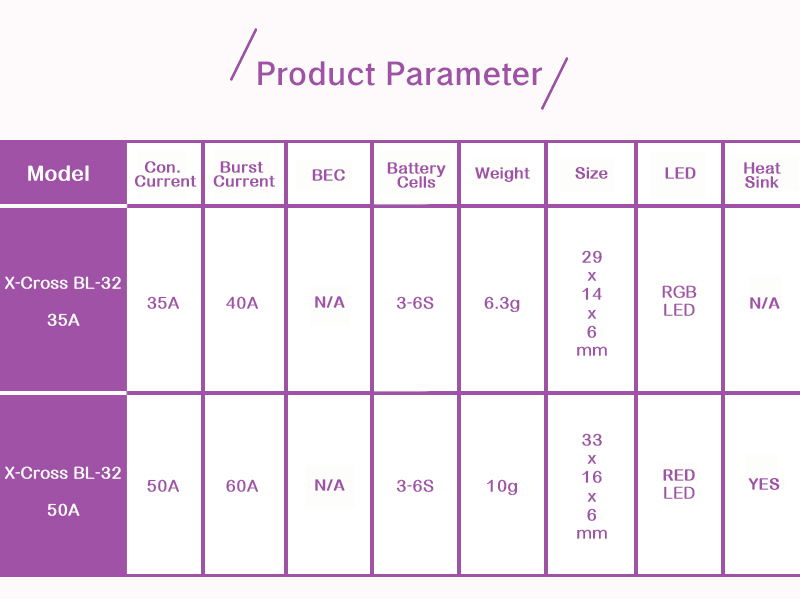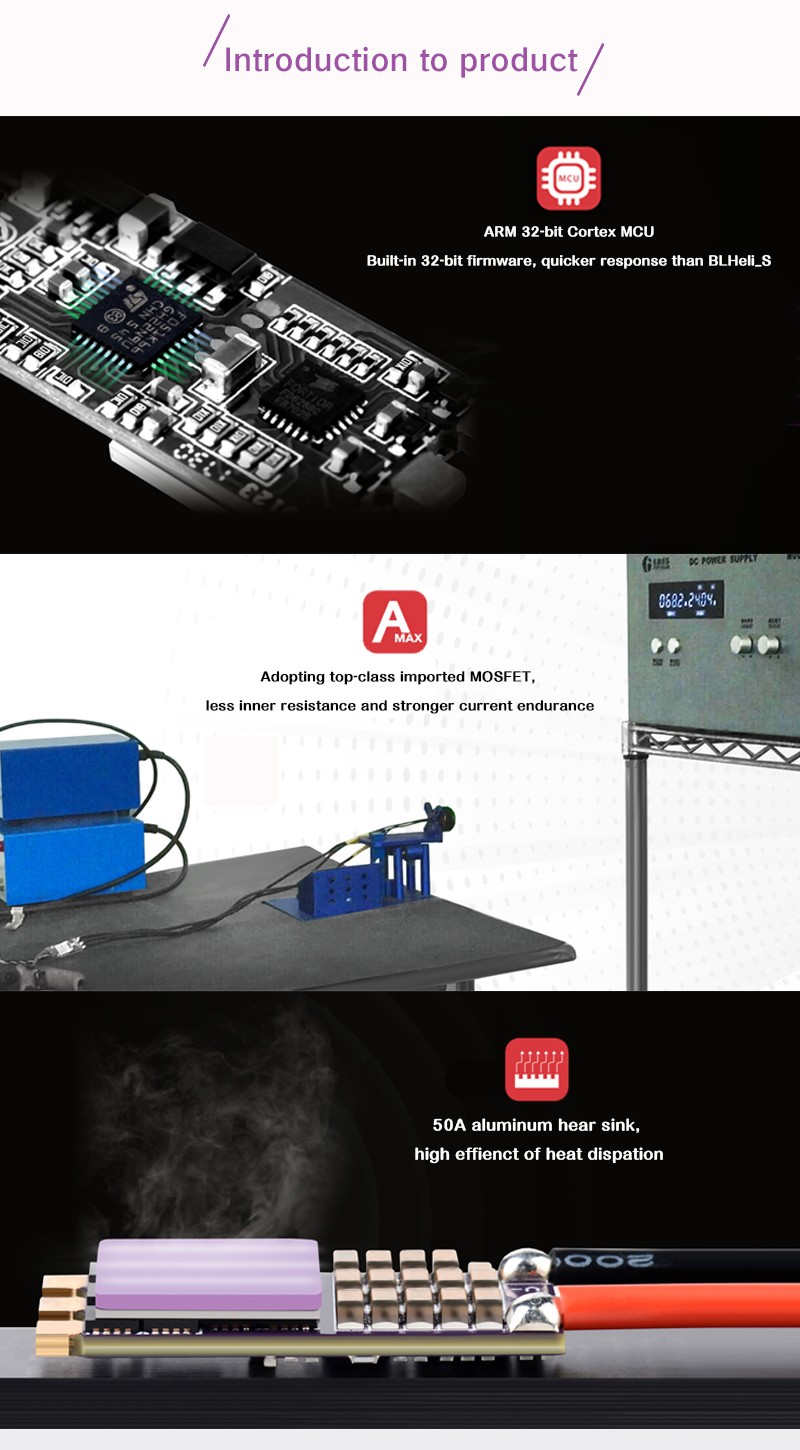 ● ARM 32-bit Cortex MCU, frequency up to 48 MHZ.
● BLHeli_32 firmware,which is designed for superior functionality and performance.
● Supports regular 1-2ms pulse width input, as well as Oneshot125 (125-250us), Oneshot42 (41.7-83.3us) and
Multshot (5- 25us). The input signal is automatically detected by the ESC upon power up.
● Dshot signal is supported at any rate up to at least Dshot1200.
● Damped light does regenerative braking, causing very fast motor retardation, and inherently also does active
freewheeling.
● Supports higher KV motor and more power load, more suitable for violent flight of racing drone .
● The silicone twisted-pair of the throttle signal cable effectively reduces the crosstalk caused by signal
transmission, and makes flight more stable.
● Aluminum heat sink effectively slow down the temperature rise.
Specifications
Con. Current: 50A
Burst Current (10S): 60A
LiPo cells: 3-6S
BEC: No
Weight: 10g
Size: 33x16x6mm
Firmware: Flycolor_X_Cross_BL_32_Multi firmware
Includes