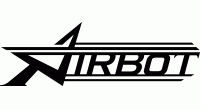 Airbot Typhoon32 35A 4-in-1 ESC V2
Airbot has updated their Typhoon32 with added capacitance to give you a cleaner signal by reducing power noise generated by your quad. Along with the latest features such as Dshot1200 and BLHeli32, this ESC has everything you need for a full-size build. Airbot is known for their build quality so you know you're getting a premium product.
Unlike the Ori32 in Airbot's line of 4-in-1 ESC's, the Typhoon32 is made for full-size quads with 30.5×30.5mm mounting holes.
If you know you'll be pushing your build, make sure you pick up the Typhoon32 Heatsink, made specifically for this ESC to help reduce heat getting to the critical components.
Specifications
4in1 ESC with 30.5×30.5mm mounting holes – supports DSHOT 1200, BLHELI32 firmware.
Added additional capacitors to reduce power noise.
32bit ESC with BLHELI32 firmware
Supports 3-6S lipo input
4PWM input
Voltage output (VBAT)
Supports Oneshot / Multishot / Dshot PWM
Mounting holes 30.5×30.5mm
Supports damped light
NO BEC
Includes
Don't forget to grab your connector harness for wiring your ESC with ease.