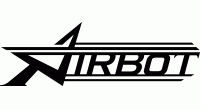 Airbot MicroOSD v2.4 – AB7456 Version
The MicroOSD by AirBot is an improved MinimOSD in a smaller package, but with full FTDI and video pin headers.
Using the lessons learned from building the 
FLIP32 AIO
, AirBot has created a MinimOSD that is resilient against voltage spikes so you don't have to worry about your OSD going black anymore. Not only that but it consumes less power than a traditional MinimOSD and has twice as much character memory.
This is all possible thanks to a hardware design that includes two low drops out voltage regulators and instead of a MAX7456 OSD chip an improved version called "AB7456". The AB7456 chip uses less power, is tolerant of wider voltage swings and twice as much NVRAM than the commonly used MAX7456 chip.
The MicroOSD The 
MWOSD
 firmware or the updated 
Scarab-OSD
 firmware can both be used with this hardware.
The pre-loaded firmware only works for MWC / CF / BF / RF, but you can reflash it as MINIMOSD, then will work with PIXhawk/APM
Changelog on v2.4:
added inductor to filter the 5V(to power the OSD).
ATmega328P with Arduino bootloader
AB7456 instead of MAX7456 monochrome on-screen display, much lower power consumption
FTDI cable compatible pinout
LDO protected power supply, 5V LDO for MCU, 3.3V LDO for OSD Chip, both LDO are upto 40v tolerate (Operating Conditions is 4.5-6.5V)