AZURE POWER 5″ VANOVER LIMITED EDITION
See all of our Azure Power Products and all of our 5″ props!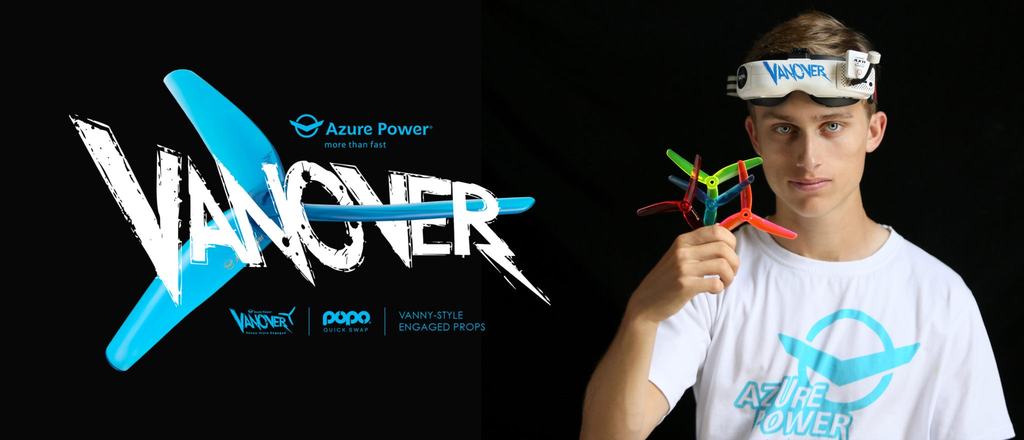 Designed in collaboration with Vanover this prop is designed to maximize your top speed making these props ideal for fast and technically demanding drone racetrack flights. Manufactured to the industry's highest standards for dynamic balance control, they also offer a reduction in the prop wash effect. So discover completely new frontiers and experience maximum fun.
SPECIFICATIONS
Material Polycarbonate
Available Colours: Bright Green, Teal, Iron Grey, Orange
Length 5.1″
Pitch 4.5″
Number of Blades 3 Blades
Rotation CW & CCW
IN THE PACKAGE
4x Azure Vanover Tri-Blade Props (2x CCW Propellers, 2x CW Propellers)