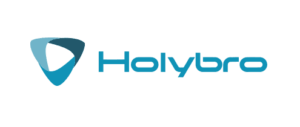 Kakute F7 HDV AIO & Tekko32 F3 ESC (35A) x4 Bundle
Check out our entire Holybro line of products.
The Holybro Kakute F7 HDV All-In-One is designed to work with the DJI FPV VTx module. The GH port available on the board makes it much more convenient for you to connect Holybro Kakute F7 HDV AIO to the DJI FPV VTx, for both signal and power supply.
Features
Supports Betaflight.
High-performance / low-noise IMU. MPU6000 with 6-axis gyro and accelerometer.
Ready for autonomous flight: Integrated BMP280 barometer and SCL/SDA for use with external GPS/magnetometer units.
Dedicated bootloader button for easy firmware flashing.
Low-profile design fits into even very compact frames.
2 oz. copper PCB allows up to 120A maximum continuous current.
Input voltage 7v to 42v. Power the board directly from the flight pack, up to 6S (on "B+" pad only).
Automatic voltage monitoring. No need to run a separate vBat wire for voltage monitoring; the KAKUTE F7 HDV AIO monitors voltage directly from the power supply.
Filtered voltage output for clean, noise-free video. 2 On-board regulators output 5V and 8V. 5V output up to 1.5A to power peripherals such as receiver, FPV camera, or LED strip. 8V output up to 2A to DJI FPV VTx.
Supports BLHeli pass-through for easy ESC upgrade and configuration.
Specifications
MCU: STM32F745 32-bit processor
IMU:MPU6000
Barometer: BMP280
USB VCP Driver (all UARTs usable simultaneously; USB does not take up a UART)
6 hardware UARTS (UART1,2,3,4,6,7)
All UARTS support hardware inversion. SBUS, SmartPort, and other inverted protocols work on any UART without "uninvert hack".
Supports serial receivers (SBUS, iBus, Spektrum, Crossfire) only. PPM and PWM receivers are not supported.
TF card for Blackbox logging
Dimensions: 45x37mm
Mounting Holes: Standard 30.5mm square to center of holes
Weight: 10g
Manual:
Tekko32 F3 ESC(35A)
Using F3 MCU, with ws2812b LED and current sensor, supports BLHELI32 telemetry function.
Feature:
Small size/low weight
Build in Current sensor
Voltage output (VBAT), ESC Telemetry(TELEM)
Supports Oneshot / Multishot / Dshot
32bit ESC with BLHELI32 firmware
On-Board RGB LED (WS2812B LED)
Auto Timing Feature
Smooth Response
SPEC:
Power input:3-6s LIPO
Cont.Current:35A
Size:15*30*5 mm

Weight: 3.6g (1pcs)