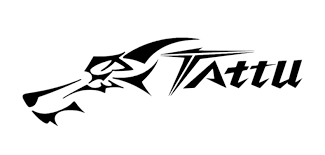 Tattu R-Line 22.2V 1800mah 6S 95C FPV Lipo Battery with XT60 Plug
What is R-Line? R-Line is a brand new product line specifically designed for professional FPV racing competitions. It's got higher capacity, lower internal resistance and lower landing temperatures. They are more powerful than any graphene battery. There are different R-Line versions for the needs of different FPV racing competitions.
Features:
– High quality, reliable power.
– Stable automatic stacking technology enables single-cell capacities of 1800mAh.
– Higher capacity than comparable size packs.
– More high C rate. Designed for professional FPV racing.
– No memory effect.
– Local after-sales service (located in Dublin, CA).
Specifications:
– Minimum Capacity: 1800mAh
– Configuration: 6S1P / 22.2V / 6 Cells
– Discharge Rate: 95C
– Max Burst Discharge Rate: 190C
– Net Weight(±20g): 288g
– Dimensions: 73.5mm x 35mm x 60mm (L x W x H)
– Charge Plug: JST-XH
– Discharge Plug: XT60