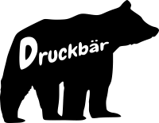 Druckbar Ultralight GoPro Hero Session Action Cam Mount Set
You know how important it is to save weight, and this helps achieve that for your quad.
Druckbär have designed a new modular action cam holder specifically for your Ultralight 4 and Ultralight 4 Race frames.
Modular? Right! From now on, the action bear Action Bear Mount consists of a base that you can permanently screw to the top plate of your Ultralight.
The actual camera protection is then connected to the substructure via a catch. If necessary, you can still secure both parts with a Druckbär Strap.
Now you don't have to swap the complete mount for a new angle, just the bottom part. If you fly together in the group, you can also exchange the cams with each other and mount them on the other copter.
It's showtime!
Material: TPU
Color: according to availability
Includes:
1x angle
1x camera protection
5x M2x10mm stainless steel
screw 1x Druckbär Lipo Strap